We Welcome Visitors!
RIFAC is a must-see fencing academy. Some of the top fencers in the country train at RIFAC!
Visitors are welcome to stop by anytime we are open, but a good chance to watch some high-level fencing is Tuesdays and Fridays from, 7-9 pm.
Try our Beginner Class risk-free! The best way to learn about fencing and to see what makes RIFAC special is to come try our Beginner Class.

We hope you will love it! But if after the first class you decide not to continue, then we will issue a full refund.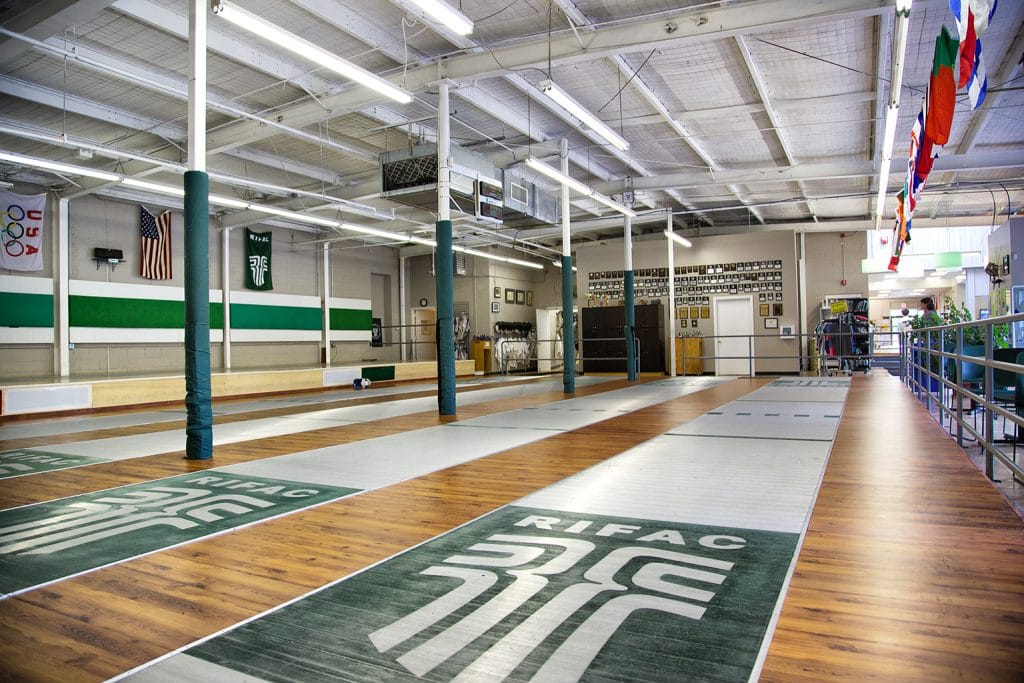 RIFAC is generally open:
September-June:
Tuesday through Friday from 3-9pm, Saturdays from 9am-5pm.
July- August:
Open fencing Tuesdays and Thursdays from 7:30-9 pm. Classes and camps as scheduled.
While visitors are welcome to come by any time, we recommend you call ahead to schedule a time to visit.
We look forward to meeting you!